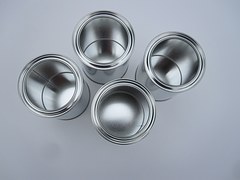 Experienced, thoughtful and professional support through every stage of your database project.
"Collecting, tracking, analysing or using our data was a headache because it was spread out between our basic Access database, various Excel spreadsheets and multiple external third party online fundraising platforms. It was hard to do anything with any of the data as it was everywhere.

"Ian led and managed our conversion project, from helping us assess database providers to making sure that all of our data was correctly imported into our huge database system. For the first time we've been able to effectively search, segment and reach out to donors all from one place freeing up precious resource and streamlining our operations. The database is a wonder to use and we could not have got here without Ian's leadership and project management skills.

"Ian is a delight to work with and he makes the tedious task of selecting and implementing a database easier and less painful!"
Get in touch to start a conversation.